2019 Professor Ric Parker
The Board of Trustees, in its meeting of 16th November 2018, unanimously decided to confer the CEAS Award 2019 to Prof Ric Parker.
Through his astute technical and scientific judgement, vision and leadership, Prof Ric Parker CEng FRAeS has made an outstanding contribution in serving the European aerospace community.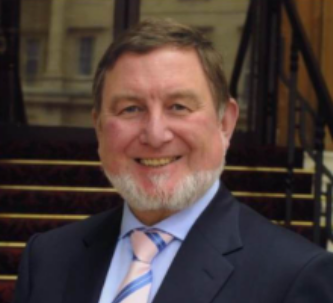 Statement of Justification
During Professor Parker's tenure at Rolls-Royce, he built a broad portfolio of competitive products differentiated by world class technology, resulting in Rolls-Royce becoming No.1 in the wide-body airliner engine and large corporate aircraft engine markets and No.2 in the Defence aero-engine market.
The Rolls-Royce philosophy of "invent once, use many times" has been actively pursued by Prof Parker with many technologies and capabilities developed in one sector transferred to others. For example, hollow titanium fan blades for Civil Aerospace applied to Defence (on JSF LiftSystem®) and advanced 3D computational fluid dynamics developed for aerospace applied in Marine.
The flow of technology has been achieved through promotion and growth of the Rolls-Royce University Technology Centre (UTC) model, now 31 UTCs globally with 800 staff (450 studying for doctorates) enabling the company to form long-lasting and mutually beneficial relationships with leading academic institutes. This network has created a cross-cultural working environment in areas of science, applied research, staff training, and technology transfer.
The UTC network is widely recognised as the exemplar for efficient and effective university
& industry collaboration, and has been vital in providing technology support for product development in addition to fundamental research. In addition to opening new centres in the UK, UTCs have been developed in Norway, Sweden, Germany, Italy, USA, Korea and Japan, all under Professor Parker's tenure.
Under his stewardship the annual number of patent applications has risen from 250 to 600 highlighting the focus on development and capture of valuable and innovative intellectual property.
Having been involved from the earliest discussions on the Joint Technology Initiatives well in advance of FP7 [and the Clean Sky Joint Undertaking as one of these 5 ground-breaking proof-of-concept PPPs], Prof Parker's astute judgment, vision and leadership has been of resounding importance to the success of the Joint Undertaking and Clean Sky programmes. As Chairman from May 2014 his contribution has been instrumental: Prof Parker led the JU through the formative period of preparing, proposing and successfully launching the €4billion Clean Sky 2 programme under H2020, while "tending to business" in terms of ensuring the initial Clean Sky programme under FP7 was brought to a resoundingly successful close. His technical and scientific judgment, management experience, leadership and consensus building skills across a wide array of stakeholders, extensive network throughout the industry, and political antenna have greatly served not only the JU and its members, but the entire aeronautical community.
Curriculum Vitae Ric Parker
Professor Richard J Parker, CBE, FREng, FRAeS, FIMechE, former Director of Research and Technology, Rolls-Royce Group
European CTO (Chief Technology Officer) of the Year- 2014, Richard (Ric) Parker was appointed Director of Research & Technology, Rolls-Royce Group in January 2001, and is based in Derby, United Kingdom. He is responsible for direction and co-ordination of Research & Technology programmes across all the Rolls-Royce businesses, worldwide.
Ric joined Rolls-Royce in 1978, and has held various posts including Chief of Composites and Ceramics, Chief of Compressor Engineering, Managing Director Compressor Systems and Director of Engineering & Technology, Civil Aerospace.
Ric was awarded a CBE in the 2013 New Year's Honours List for "Services to Engineering". Ric is a Fellow of the Royal Academy of Engineering, a Fellow of the Royal Aeronautical Society, a Fellow of the Institute of Physics and a Fellow of the Institution of Mechanical Engineers. He is a Liveryman in the Worshipful Company of Engineers.
Ric gained a BSc in Physics at Imperial College, London in 1975 and an MBA with distinction at Loughborough University in 1992. He has Doctorates (honoris causa) from Pusan National University, Korea and Nanyang Technological University, Singapore; and from Loughborough University, Sheffield University and Heriot Watt University, in the UK. He is a visiting Professor in Aerospace and Transport Technology at Loughborough University and an Honorary Professor in Materials Engineering at Birmingham University, UK. Ric is married to Jenette, has two daughters, and lives in Littlcover, Derby, UK.
Colin Smith HonFRAeS, former Director, Engineering & Technology, Rolls-Royce.
Mike Goulette FRAeS, formerly Rolls-Royce, Council member & Chair of Branches Committee, Royal Aeronautical Society.
Ron Van Manen, Programme Manager Clean Sky 2 at Clean Sky Joint Undertaking.