The Board unanimously decided to confer the CEAS Award 2017 to Mr Eric Dautriat.
Eric Dautriat has contributed in an exemplary, outstanding way to the French space community and to the of European aeronautics technology development and demonstration. Essential for the progress of the environmental sustainability and competitiveness of the European aeronautical industry.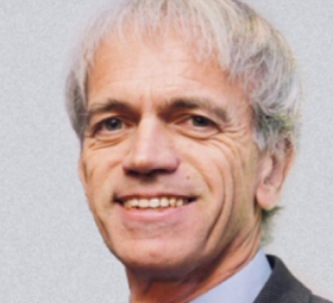 Statement of Justification
After a successful career in Space Launchers with Snecma and ESA, Eric Dautriat became in 2009 the Executive Director for the EU Joint Undertaking Clean Sky and Clean Sky 2. In this function he managed the 1,6 Billion Euro Clean Sky public private partnership between the European Commission and the European Aeronautics industry. Clean Sky encompassed 6 Large Integrated Technology Demonstrators (ITDs), Green Regional Aircraft, Smart Fixed Wing Aircraft, Green Rotorcraft, Sustainable and Green Engines, Systems for Green Operations and Eco-Design. Complementing these 6 ITDs a Technology Evaluator assessed the environmental improvements provided by the new technologies. From 2015 on Clean Sky will be succeeded by the 4 Billion Euro Clean Sky 2 public private partnership. Clean Sky 2 is Europe's foremost European aeronautical research programme. It is aimed to be a main contributor to the ambitious European Commission's Flight Path 2050 goals set by the Advisory Council for Aeronautics Research in Europe (ACARE).

Eric Dautriat provided vision and leadership in an exemplary way to the industrial leaders of the ITDs, the contributing Small and Medium Enterprises,, universities and Research Establishments. He provided the essential interface between the Clean Sky Joint Undertaking (CSJU) Governing Board, made up of representatives from the industry, the commission and the European Nations. He managed the team of CSJU Project Officers and the Scientific and Technology Advisory Board (STAB) members in an excellent, visionary and pragmatic way that resulted in a large spectrum of new Technology demonstrations, essential to the environmental sustainability and competitiveness of the European Aeronautical Industry.
Curriculum Vitae Eric Dautriat
Born in Bar le Duc, France, 1955

-1977 Graduated as Engineer from the Ecole Centrale de Lyon
-1978-1984 Mechanical Engineer (Advanced Projects) Snecma, Villeroche, France
-1985-1988 Centre National d'Etudes Spatiales (CNES), French Delegate to the Ariane Programme Board and the Scientific Programme Board of ESA
-1988-2003 CNES Launchers Directorate, Deputy Manager Ariane 4 Complementary Programmes, Manager Advance Programmes, Project Manager of Ariane 5 Solid Rocket Booster, and Director of Launchers.
-1997-2003 In charge of Ariane 5 developments by delegation of ESA and of National R&T Activities
-2003-2008 Quality VP of Snecma (Safran Group)
-2007-2009 Quality VP of Safran Group
-2009-2016 Executive Director of the Clean Sky Joint Undertaking, Brussels

Chevalier de la Legion d'Honneur